Our family protecting your family for over 40 years...
McFarlane Agencies is an independent Insurance Brokerage specializing in General Insurance for the province of Alberta, Canada. McFarlane Agencies in partnership with Desjardins Financial Security Investments Inc. offers a wide range of financial products with up-to-the minute Canada-wide rate shopping.
Our goal is to be a leading provider of Insurance and Financial Services to our customers with the use of an experienced and professional team.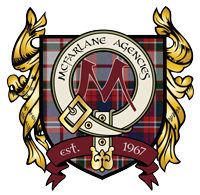 About Our Company
Our Team