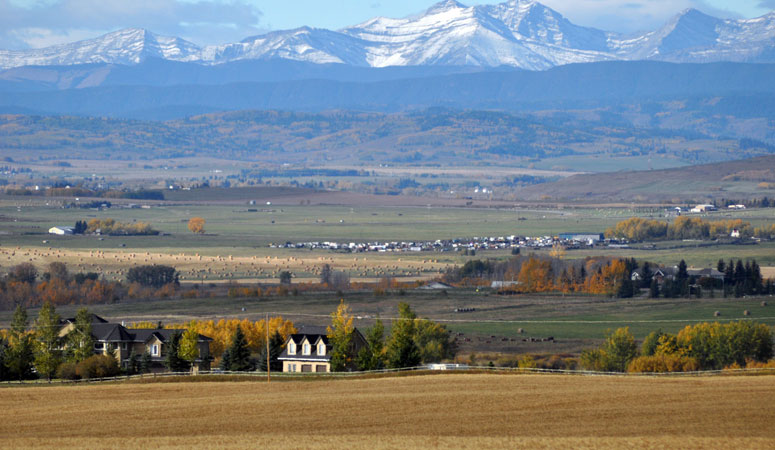 McFarlane Agencies is able to provide insurance coverage for owners or renters of a farm or acreage. With a pool of companies to choose from, policy packages are offered to insure your home, contents, outbuildings and liability exposures. McFarlane Agencies allows you to tailor your policy to include broader coverage for Sewer back up, equipment/machinery, Tools, Fencing, Feed, Hay, Straw, Produce, Fertilizers/chemicals, Tack, Stock Trailers, fire department charges and livestock.
Non-farm related risks such as rental properties, seasonal properties, watercraft, fine arts, computer floaters and home business extensions can also be covered when added to a farm/acreage policy. Farm and acreage owners living in a mobile, modular or log home or who have wood burning stove can also be accommodated.
Premium financing is available with the flexibility of monthly payment plans that allow you to control how your premium is paid throughout the year.
Discounts for Acreage and Farm policies such as a newer home, alarm system, Rural Crime Watch, claims free history, and age of insured are available and contribute to a lower premium.
Livestock Mortality
Basic livestock coverage can be added to a farm and acreage policy. McFarlane Agencies is able to offer even broader coverage with Livestock Mortality Insurance coverage. This coverage is used to insure the owner of livestock for loss as a result of the death of an animal from natural causes, disease, accident, or destruction for "humane reasons".
Coverage is available for equines used for breeding, jumping, dressage, racing, cutting, roping, barrel racing, bull dogging, western and english pleasure.
Coverage is also available for cattle, equines, bison, llamas, alpacas, miniature horses, dogs, ostriches, emus and donkeys.
Additional coverage is available for surgical extension, death claim reimbursement, tack, liability and loss of use.
Commercial Farm Liability
We have available a commercial farm liability program which offers coverage for horse owners, equestrian centers, horse trainers, riding instructors, horse breeders, arenas, horse clubs, tour guides, dude ranches, veterinarians and many other equestrian type risks. Under this program, protection for medical payments, group accident payments, tenants fire legal liability and care, custody or control of non-owned animals is available.